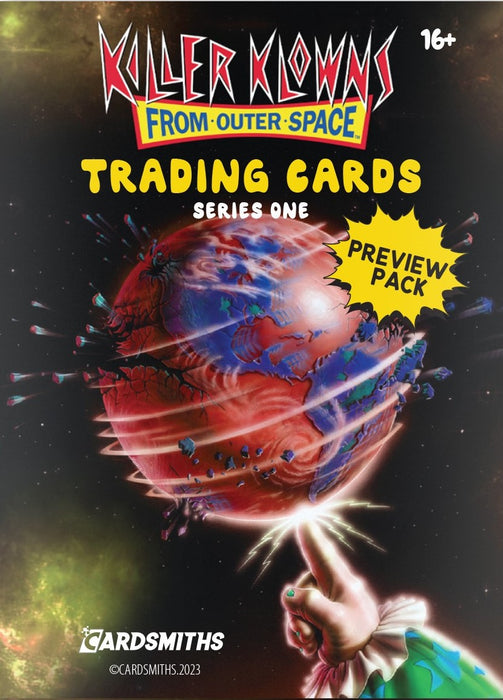 Killer Klowns From Outer Space Trading Cards (Preview Pack) (Cardsmiths)
Original price
$15.00
-
Original price
$15.00
Officially Licensed Killer Klowns From Outer Space Trading Cards (Preview Pack) 
1 Preview Pack / 3 Cards Per Pack
Find the Serial Numbered Silver Refractors (Preview Pack EXCLUSIVE)
IT ONLY HURTS WHEN YOU LAUGH
"Killer Klowns from Outer Space": The kult klassic kontinues with the official trading-card set. Preview set includes 10 collector cards plus rare silver refractors. 
No Killer Klown invasion can be complete without these cardboard pieces of fun and facts. From popcorn guns to deadly pies … the Terenzi brothers to "knock my block off" … one giant Klownzilla … plus Debbie, Mike and a dash of Deputy Dave.
Killer Klowns … they're no laughing matter. But you'll bust a gut.
Or they will.