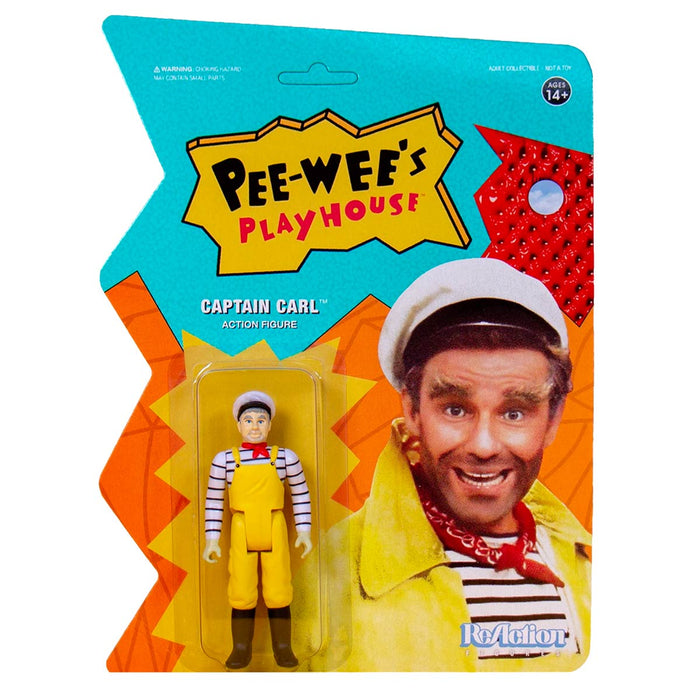 Pee Wee's Playhouse ReAction Figure - Captain Carl
Sold out
Original price
$20.00
-
Original price
$20.00
Today's secret word is... FUN! From Super7 it's Chairry, Conky, Randy & Bill Baloney, Captain Carl, and Pee-wee himself as 3.75" ReAction Figures! The gang from the Playhouse can now be in YOUR house.

Even the cardbacks can be used for extra fun (YAYYYYY!!!) if you cut out and join them together to create your own Pee-wee's Playhouse set!

Captain Carl is the gruff and gritty sea captain played by legendary comedian Phil Hartman. He has 5 points of articulation, and comes blister packed on a backing card with a photo of Phil Hartman as his Captain Carl character.